The plethora of races and nationalities has contributed to the integration of cuisines from India, China, France, Madagascar and the African mainland making the local food, interesting and exotic. Actually, it is difficult to find any dish tasting like it did - instead French and other influences have enhanced and enriched the recipe. Local restaurants will happily mix Chinese, Indian, Franch and Creole cuisine on the same plate - much to the delight of one's tastebuds!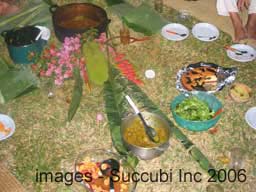 Eating is one of the favourite activities of Réunionese and mealtimes are family occasions. The regional specialty is 'cari', a truly Creole dish in which many ingredients are simmered together. On Réunion, the cari is made using Indian spices and local ingredients like meat, poultry, fish or seafood and contains garlic, onion, plenty of tomatoes, turmeric, cloves and ginger. Caris are best eaten with boiled rice, the blandness of which helps soothe the fieriness of the rougail, an accompaignment to the dish.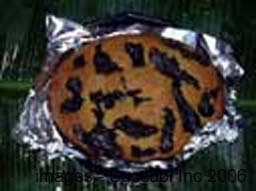 The favourite special dishes of the islanders are carri bichique, carri tangue (a cousin of our hedgehog) and wasp larvae served in a dish called rougail. Traditional Indian, Chinese and French food is available at the many restaurants and cafes in Réunion that also serve good local (vin de Cilaos - sweet and Mmmmm!) and French wines. Of course one must not forget the beer "bourbon" which is more often called 'dodo'.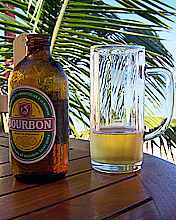 One can sample the food at simple 'camion bars' along the roadside or at restaurants to suit every palate. Unfortunately, McDonald's exists here too, but why not spend an evening with a creole family and sample the delights of real tropical food?